Sandy and Joe began planning their trip with us back in December 2014. From Sandy's email, we can already sense that she had great enthusiasm to see the African wilderness in its truest form, and of course, to be there for the "Great Migration", also known as the river crossing in Northern Serengeti, Tanzania. When we first met Sandy and Joe their excitement for their trip had been so contagious that we ended up chatting with them for more than an hour about their past travel adventures, their upcoming safari, and going through the questions they had regarding the trip. We had no doubt that they were going to have a trip of a lifetime with Robert, the driver guide assigned to them, and that they will come back with more amazing tales to tell.
The below is a compilation of some of their pictures taken in August 2015, paired with Sandy's vivid description of her unforgettable experience with Safari Infinity.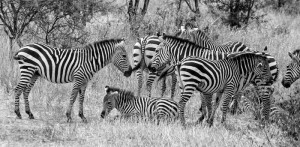 "With you, we were able to fully immerse ourselves in the experience of observing wildlife. While others took photos, then left, we sat and had a leisurely boxed lunch while we watched a pride of 17 lions, and the drama that unfolded as a huge dazzle of zebras encroached on the lions' territory, then alerted one another to the lions' presence."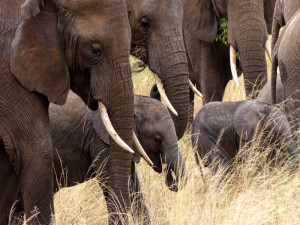 "We were in no hurry, no schedule to keep, just to enjoy the animals. On another occasion we were part of the magical experience to witness a herd of elephants as the matriarch communicated with sound we, as humans did not hear. The entire herd froze in place for several seconds, listening, then instantly and in perfect synchronization, resumed their activities, reassured that we were not a threat. If we did not have the luxury of time and your encouragement and guidance, we would never have noticed such an amazing event."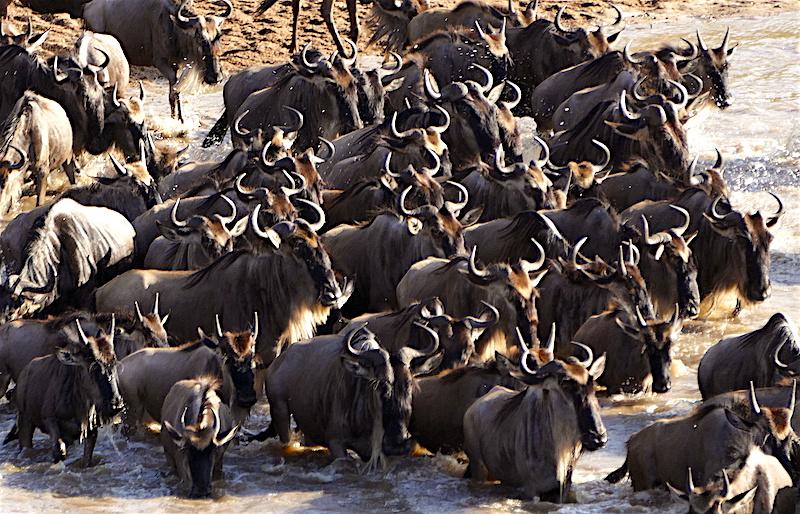 "You seemed to know when to arrive at the Mara River, just in time to wait discreetly until the crossing began, then positioned us in a spot to watch the crossing of at least 6,000 wildebeest in a spectacular sight that we will never forget. You were as excited as we were to witness such a thrilling event, adding to the pleasure even more."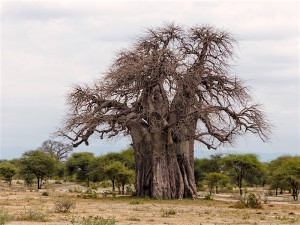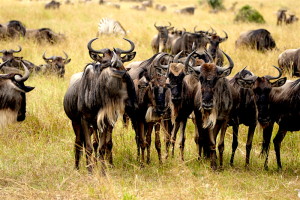 "Then, on the same day as the crossing, as if that was not enough, you seemed to find, in the midst of nowhere, 2 cheetah brothers who had just killed a young wildebeest. We all agreed to watch the "whole story," and stayed to see the cheetahs keep out a watch for each other as the other ate, then once done, to wash each other's faces!"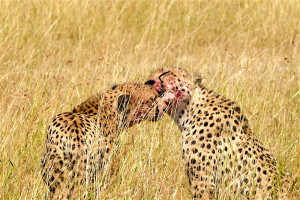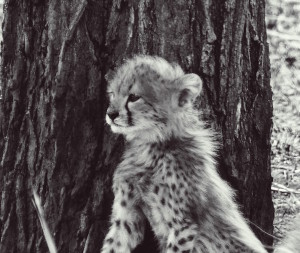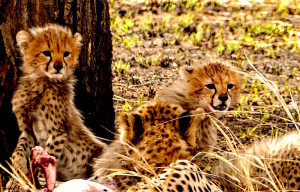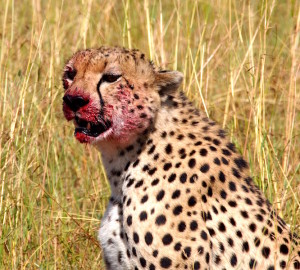 "We saw so many kinds of animals, in such beautiful settings that it would be impossible to detail each event."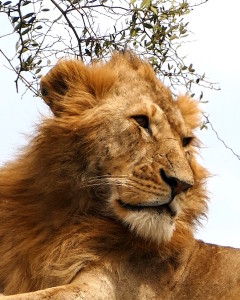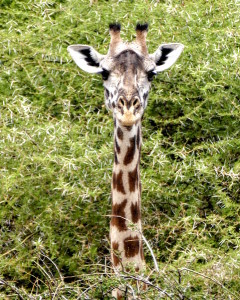 "Lucia, Simon and Robert, we have traveled to many countries over our 70+ years. We've been to Europe, the UK, the South Pacific and New Zealand, as well as the continental United States and Canada, including Alaska. We can easily say this trip has topped them all. It was one we will never forget. Thank you to all of you for that."
We had such pleasure customizing Sandy & Joe's safari, and are so pleased that they were able to bring so many unforgettable memories home with them! You can read more about their Trip Report here on Trip Advisor here: https://www.tripadvisor.ca/ShowTopic-g293747-i9226-k8792064-Tanzania_with_Safari_Infinity_An_Open_Letter-Tanzania.html
And to learn more about how your safari can be like you can visit our About Your Safari page, and contact us to get started!